A Dozen Resources for December
Posted by HMH on November 28, 2017
A Dozen Resources for December
Welcome to the holiday season! We hope your December is full of cheer. Before you head away for winter break, please explore these new activities and supplemental materials from Marketplace providers to help ring in the New Year.
Angela Linzay says that this winter-themed resource is a fun way for your students to work on alphabetizing words. Students will be asked to place them in alphabetical order by looking at the first letter of each word. Grades 1-3. By Angela Linzay.
Free Download
---
Students will be asked to write descriptively about the experience of being in a snow globe while using imagery, metaphors, and similes. An overview of these literary devices is included in the resource with examples, as well as, a graphic organizer for pre-writing. Grades 6-8. By Presto Plans.
Download for $1.00
---
Winged One says that this is an excellent resource that requires early finishers to use higher level thinking skills. You can use it for independent work time, as well. It includes key words from Bloom's Taxonomy: Create and Evaluate. Grades 3–5. By Winged One.
Download for $1.25
---
With this resource, students can guess the correct words to fill in the blanks about certain holidays in December. HappyEdugator says that students will learn that although the holidays this month all have different traditions, there are some similarities as well. Grades 1-5. By HappyEdugator.
Download for $3.00
---
Beth Hammett says this resource's Resolution Sheet and Calendar can help students manage goal setting. The materials ask them to choose their resolutions, think about the results, list steps to achieve goals, set time frames, and track progress. Grades 3-12. By Beth Hammett.
Download for $1.50
---
Beth Hammett says that this activity uses motor coordination skills, numbering skills, symbolization and brainstorming strategies. It includes a calendar, directions, a turkey body and two styles of feathers. Students will brainstorm 10 good deeds that they could do to earn feathers. Grades PreK-3. By Beth Hammett.
Free Download
---
This 10-page packet has 24 differentiated word problems. Students will identify the correct operation needed to solve the math problem, categorize it according to multiplication or division, and then solve and explain their answers. Grades 3-5. By Susan Powers PYP Teaching Tools.
Download for $3.00
---
This resource includes a series of black and white pictures to color that promote the coming of the new year. Grades PreK-6. By Beth Hammett.
Free Download
---
Ask a Tech Teacher says this download of 45 pages includes student-tested, holiday-themed activities that are fun and festive while they teach important tech skills. The festive projects use word processing, spreadsheets, digital drawing tools, online websites, and webtools. Grades K-8. By Ask a Tech Teacher.
Download for $4.99
---
Students can make cups of hot chocolate by sorting each marshmallow equation onto the correct cup using numbers 2 through 9. There are 48 equations in all. Grades PreK-1. By Nurturing Imaginations.
Download for $3.00
---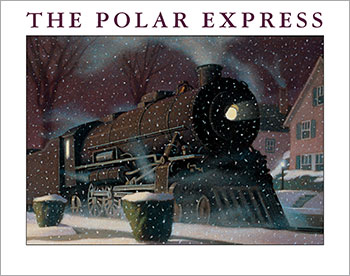 This party kit is full of activities students can do as you read
The Polar Express
, by Chris Van Allsburg. It includes a reading log, recipes, maze, crossword puzzle, word search, a letter to Santa, directions on how to make a popcorn garland, and more. Grade PreK. By HMH Books for Young Readers.
Free Download
---
This resource includes non-fiction texts about how this holiday is celebrated in Romania, China, Scotland, and Spain. Each text has a reading response question for students to answer. Presto Plans says that studying New Year's Eve around the world is an excellent cross-curricular activity as it connects well with Social Studies. Grades 6-8. By Presto Plans.
Download for $3.99
---