11 Resources for February
Posted by HMH on January 27, 2018
11 Resources for February
It's already February, and there is so much to celebrate with your students this month. Explore these seasonal activities, supplemental materials, and more from HMH Marketplace providers.
The Autism Helper says that this picture identification game is a great way to work on turn taking, receptive language, problem-solving and vocabulary-building. It includes 20 boards and calling cards for 2 levels of play. Grades PreK-7. By The Autism Helper.
Download for $3.50
---
This mini-packet has 5 math journal prompts that students can cut and paste into their journals. They can practice their addition, subtraction and comparison skills. Grades 1-2. By Mixminder.
Free Download
---
Beth Hammett says that this fun, fact-based color and writing activity includes a timeline and history of the day, plus designs for students to make floats, crowns, masks and more. Grades K-8. By Beth Hammett.
Download for $2.50
---
Presto Plans say to introduce your students to the customs and traditions of Chinese New Year with this ready-to-use resource. It includes a non-fiction reading, question sheet and answer key. Grades 5-8. By Presto Plans.
Download for $1.50
---
Educating Everyone 4 Life says that students will be engaged while learning about Presidents' Day with these interactive notebook activities. It includes reading passages about George Washington, Abraham Lincoln, and more. Grade 2-5. By Educating Everyone 4 Life.
Download for $3.00
---
Students can color in these sheets and use them to write messages to family and friends. Beth Hammett says that they are fun to give and to get. Grades 1-8. By Beth Hammett.
Free Download
---
Included in this resource are 11 different songs or poems for shared reading and fluency. Students will be asked to read texts, create poems, make charts, practice rhyming words, and more. Grades PreK-1. By The Teacher's Post.
Download for $3.50
---
Students can use this template to create, develop, write, edit, and illustrate a report. They will be asked to research a president's life, family, history, election, and more. Grades 4-6. By The Teacher Team.
Download for $5.99
---
Students will be asked to communicate and write about what interests them most using Spanish vocabulary for Valentine's Day using handouts, verbs, charts, word banks, pictures and drawings. Grades 7-12. By Teaching Spanish and French with Angie Torre.
Download for $3.00
---
Pesto Plans says that this is the perfect lesson to use around Valentine's Day to teach students about sonnets. It includes a brief history of the holiday, a close reading, rules for writing a sonnet, prompts and more. Grades 9-12. By Presto Plans.
Download for $4.00
---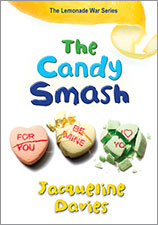 This guide features activities and questions that can be used to facilitate a discussion about this book by Jacqueline Davies. Grade 3. By HMH Books for Young Readers.
Free Download